Legislative Updates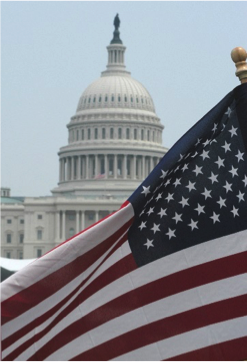 Congress has wrapped up its work on Capitol Hill and has hit the campaign trail for the next seven weeks.
While both chambers will return to Washington, DC, following Labor Day on Sept. 6, the Senate will remain in a pro-forma session to prevent any recess appointments, such as a nominee for the Supreme Court, from being confirmed.
In addition to postal reform legislation being introduced in the House this week, both chambers saw a flurry of activity before leaving Washington.
FAA: The senate cleared a measure (H.R. 636) to extend Federal Aviation Administration (FAA) programs through September 2017, just two days before authority was set to expire. The renewal includes provisions to enhance airport security, reform drone use and help ease long airport security lines that have resulted from Transportation Security Administration (TSA) staff cuts.
Zika: The Senate rejected a second attempt to send a Zika response package (H.R. 4979 & S. 2973) into conference with the House's version after several "poison pill" policy riders were attached to the bill. The measure also faced criticism for not meeting President Obama's requested $1.9 billion request.
GMOs: The House approved a bill (H.R. 1599 & S. 764), which already cleared the Senate, to override state laws and establish a national genetically modified organisms (GMO) labeling standard. The legislation now heads to the president's desk, where it's likely to be signed into law.
Opioids: The Senate approved a final version of legislation (S. 524) to combat prescription opioids and heroin abuse. The bill is expected to be signed into law by President Obama.
Appropriations: The House approved five spending bills and the Senate approved three, including several this week, before officially ending the appropriations process for this year. With the government set to run out of funds on Sept. 30 (the end of the fiscal year), Congress will likely pass a short-term continuing resolution (CR) to keep agencies operating at current funding levels. Senate Republicans have suggested a six-month CR to set the next funding deadline sometime in March.
Reminder: Given the activity on postal legislation in the House that threatens to cut door delivery, use this break to re-connect with your representative in the House and urge him or her to co-sponsor H.Res. 28, a resolution maintaining door-to-door delivery.
To see whether your representative has co-sponsored H.Res. 28, click here.
For some simple steps to set up a district meeting, click here.
For a list of upcoming congressional town halls, click here.