Materials Reference System (MRS)
To open a specific M-number document, enter the number (numbers only—don't insert an "M") and click the Submit button or press your Enter key: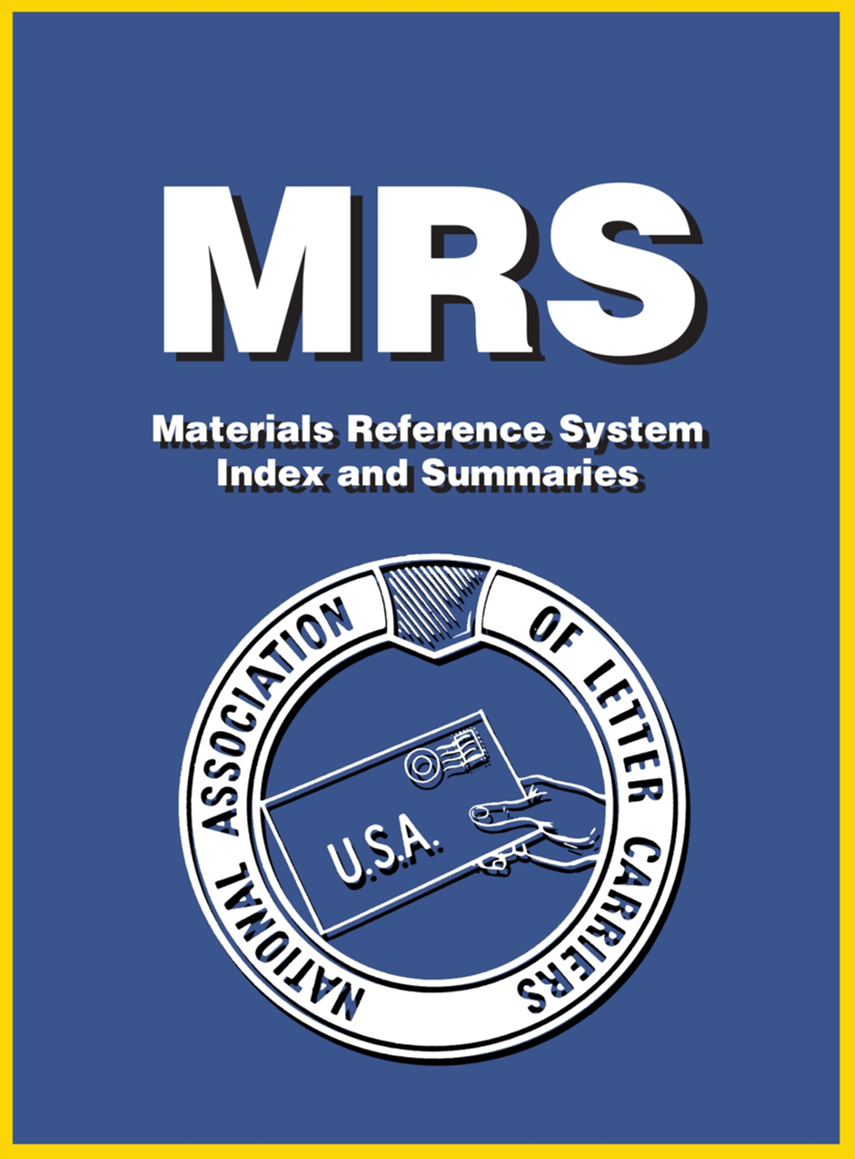 Use the box above to find an M-numbered document.
The Materials Reference System or MRS is a collection of contract administration materials assembled by the NALC Headquarters' Contract Administration Unit. It has been designed to assist all NALC representatives who enforce and administer the National Agreement. The MRS should be used as a supplement to the Joint Contract Administration Manual (JCAM) which is authoritative and controlling in the case of any ambiguities or contradictions.
The MRS contains summaries and, in some cases, the full text of many important national-level materials, including settlements of Step 4 Settlement, grievances, national-level Pre-arbitration settlements, Memorandums, USPS policy statements, NALC publications and more. The MRS also contains cross-references to significant national-level arbitration awards.
The MRS has been updated and has a new look and format. This will allow the NALC to continuously update the publication, and provides an easier search experience.
MRS documents
Below are summaries of the latest MRS documents. Click a link to view the PDF document online, or right-click and choose "Save target as…" or "Save link as…" to download.