Contract Administration Unit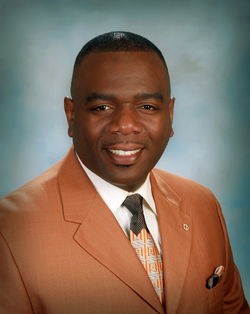 James Henry
Vice President
President Rolando appointed James Henry of Garden Grove, CA Branch 1100 as NALC vice president to fill the vacancy created when Lew Drass stepped down from the position on April 30, 2022. Full bio
NALC's Contract Administration Unit oversees contract enforcement efforts at the highest level. The group of several NALC officers and staffers, headed by Vice President Lew Drass:
Click here for the latest news and updates.
---
Wounded Warriors Leave
Management instruction outlining the policy guidelines established for the administration of Wounded Warriors Leave (M-01901)
PS Form 5980, "Treatment Verification for 'Wounded Warriors' Leave"
---
"Advanced Formal A and Beyond"
"Advanced Formal A and Beyond" is for NALC activists who have some experience at Formal Step A. The focus of this program is to teach participants to look at every Formal Step A case file from an arbitration advocate's point of view. This training also sharpens the skills needed for enforcing the National Agreement at Formal Step A and provides an experience of what it's like to serve as a Step B representative.
There is a lot of emphasis placed on handling situations where management fails to follow the grievance procedure as required by the National Agreement.
---
NALC Shop Steward's Guide & Tool Kit
The shop steward's job is difficult and demanding. The NALC Shop Steward's Guide is a resource for the front-line steward that goes beyond the language of the National Agreement and Joint Contract Administration Manual (JCAM) by providing more in-depth information on grievance handling and how to effectively handle the day-to-day situations shop stewards encounter.
The NALC Shop Steward's Guide is written for every steward/activist who handles grievances at the Informal Step A and/or Formal Step A of the grievance procedure. It has a step-by-step guide for what to do and what happens before, during and after each step of the grievance procedure from Informal Step A all the way to arbitration. This includes advice on how to handle matters when management fails/refuses to participate in the grievance procedure as required by our contract with the USPS. There also are individual sections on topics such as time limits for grievances, investigative interviews, information requests, remedies, tips for writing statements, grievance-handling forms and more. The samples in the grievance-handling forms section can be tailored for branch use.
The NALC 2014 Shop Steward's Tool Kit is a DVD designed to put everything a steward may need for grievance handling in an electronic format that is user-friendly. It contains updated versions of the NALC Shop Steward's Guide, JCAM, Materials Reference System (MRS), many of the USPS handbooks and manuals, an updated "Grievance Starters" section and more.
The hard copy of the NALC Shop Steward's Guide comes three-hole punched with a cover and a spine so that stewards can put it in a small binder. This will allow NALC to make future supplemental additions. A copy of the DVD will be included with each guide.
For branches that need additional copies of the NALC Shop Steward's Guide and the NALC 2014 Shop Steward's Tool Kit, these materials are available from the Supply Department for $5 per set. Call 202-393-4695, ext. 874.
---
News and Updates