NALC Auxiliary
National Association of Letter Carriers Auxiliary
The National Association of Letter Carriers Auxiliary was established in 1905 by a group of women interested in letter carrier issues because of their relationships as the wives, daughters, mothers and sisters of letter carriers. The aim of the Auxiliary (known then as the National Ladies Auxiliary) was to assist in gaining favorable legislation to provide better working conditions for letter carriers, including laws providing for Sunday closing, shorter work days, sick leave, compensation for injuries received while on duty, salary increases, and annuities for widows and survivors.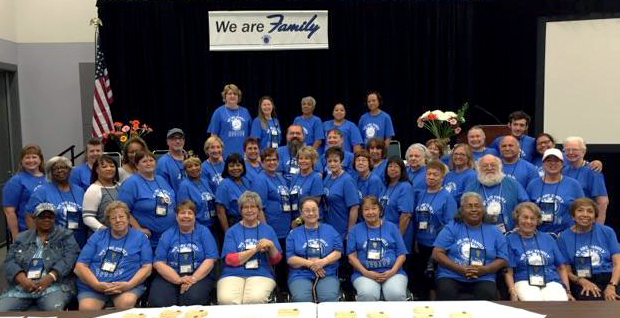 Delegates to NALCA's 55th Biennial Convention in Los Angeles, CA
Today, NALCA membership has expanded to include relatives and friends of letter carriers as well as spouses, but the basic goal of promoting the interests of letter carriers and their families remains the same.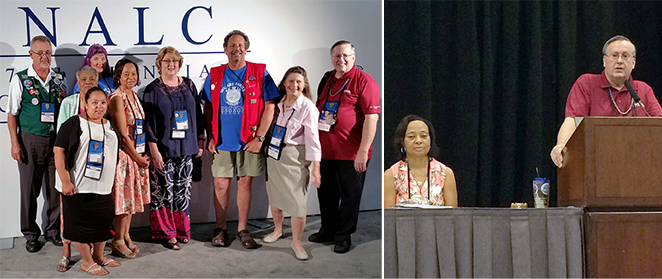 Left: The NALCA Executive Board with NALC's Committee to Extend Greetings to the NALC Auxiliary. Right: NALC Executive Vice President Tim O'Malley addressed the NALCA convention.
The Auxiliary will host a family and friends day in Hawaii. More information is located under forms and the latest news.
Country Store
There will be a Country Store in Hawaii. More information about the store and where to send items will be available soon.
About NALCA
Since 1905, NALCA has helped fight battles in Congress and other areas for the betterment of letter carrier families and the United States Postal Service. Our continued success is enhanced by the hard work and growing membership of Auxiliary locals throughout the country.
Mission statement
The NALC Auxiliary's mission is to support and promote the objectives, the political activities and the charities of the National Association of Letter Carriers, AFL-CIO.
Vision statement
First, actively influence legislation that will be friendly to letter carrier issues.
Second, endorse charitable support.
Third, promote the image of the letter carrier.
Objectives of the Auxiliary
To unite fraternally the members of the NALC Auxiliary
To assist the NALC in its objective of bettering the conditions of letter carriers and their image, as well as the image of the United States Postal Service
To become politically active in elections and encourage the political activity of letter carriers
To unite NALC members, their families, friends and auxiliary members and encourage support for one another
Officers
Cythensis Lang, president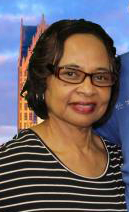 Cythensis Lang was elected president of the National Association of Letter Carriers Auxiliary at the 2014 NALCA convention in Philadelphia. She has been a member of NALCA since 1990. Lang is also the president of Auxiliary 2517 in Mobile, AL, and president of the Auxiliary for the state of Alabama. She was elected to the National Auxiliary board at the 2006 NALCA Convention in Las Vegas. She is married to Vincent, a retired letter carrier of Mobile, AL Branch 469 and a member of Mobile Auxiliary 2517. They have two sons, two daughters-in-law and four grandsons.
319 Chelsea Court | Satsuma, AL 36572 | 251-679-4052 | cslang54@gmail.com
Cynthia Martinez

, vice president

Cynthia Martinez has been a member of Phoenix, AZ Auxiliary 377 since 1989. From the late '90s, she has served as president of Auxiliary 337 and the Arizona State Auxiliary. Martinez was elected vice president of the national board at the 2014 Philadelphia Convention. She is politically active,campaigning for candidates who support letter carriers and working families. Her husband, Steven, was a trustee and former director of retirees for Phoenix Branch 576. They have two children and two grandchildren.
3532 Mauna Loa Lane | Phoenix, AZ 85053 | 602-505-2215 | camslm@yahoo.com
Crystal Bragg, secretary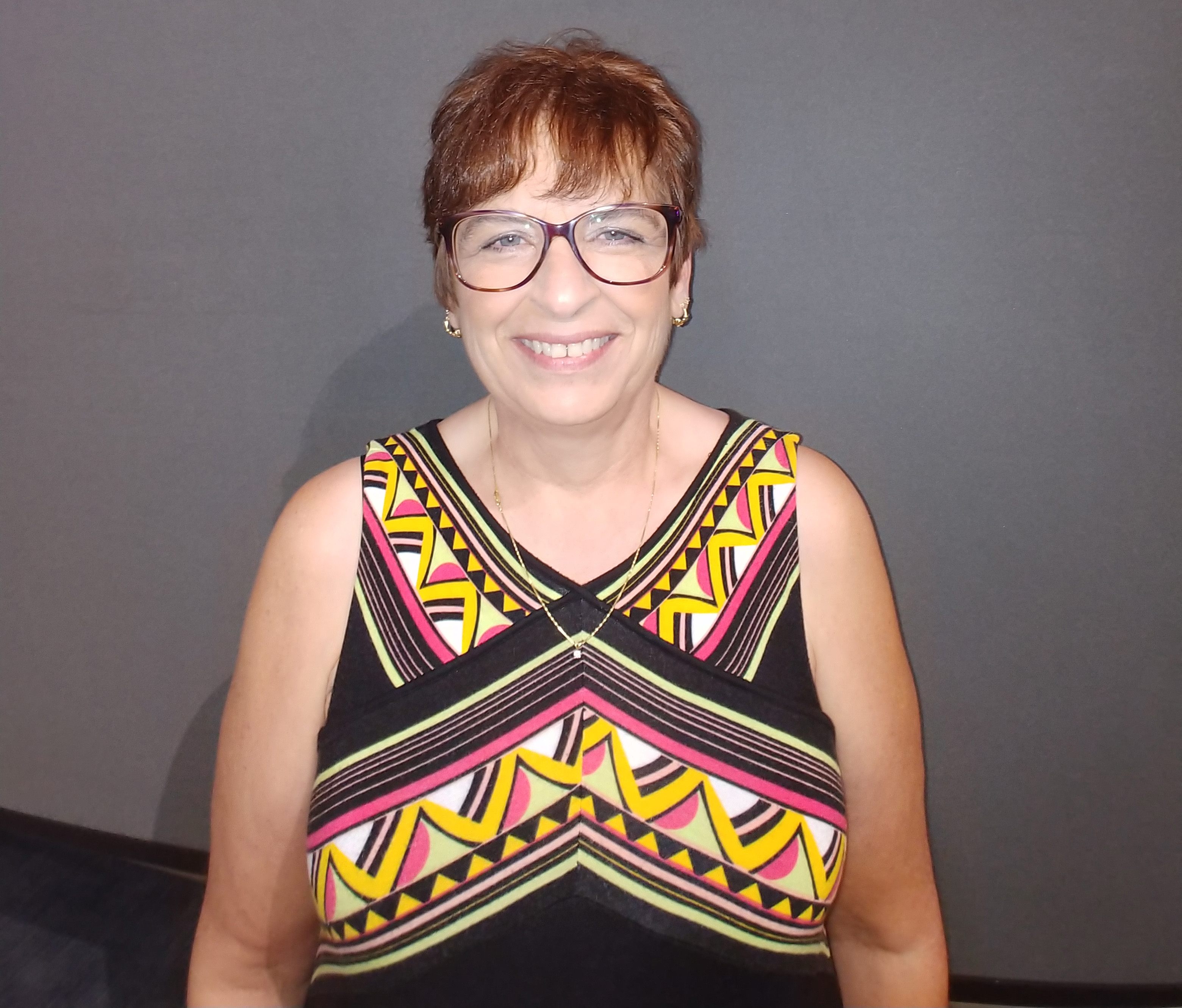 Crystal Bragg was elected NALCA secretary at the 2018 NALCA Convention in Detroit. She has been a member of NALCA for 20 years. She is the president of Decatur, IL Auxiliary 153 and has also served as state president. She is married to Christopher Bragg, an active carrier and a member of Decatur, IL Branch 317. They have two children and three grandchildren.
835 Westland Dr. | Mt. Zion, IL 62549 | 217-864-4684 | cbragg5414@comcast.net
Linda Davis, assistant secretary

Linda Davis is president of her local—Yakima, WA Auxiliary 194—and helped bring it back to life. She also is a small-business owner, creating baked goods since 2012. Her letter carrier and husband of 11 years, T.J., is an active letter carrier who serves as vice president of Yakima Branch 852. The Davises have two daughters and a son.
114 E. Staff Sgt. Pendleton Way | Yakima, WA 98901 | (509) 969-1334 | lindadyakima@gmail.com

Pam Fore, treasurer

Pam Fore joined the Auxiliary in 2010. She has served as secretary of her local Lakeland, FL Auxiliary and helped increase its membership by 90 percent in 2012. Fore worked for 20 years at a major trucking company in the human resources/safety department. She is now a homemaker. Fore's letter carrier husband, Steve, is an active letter carrier and member of Lakeland Branch 1779. They are both active in their church and community.
3618 Hileman Drive S | Lakeland, FL 33810-2693 | 863-853-2113 | sdprfore@aol.com
History
Women organized the Auxiliary
Interested in letter carrier issues, female relatives sought to assist carriers and their families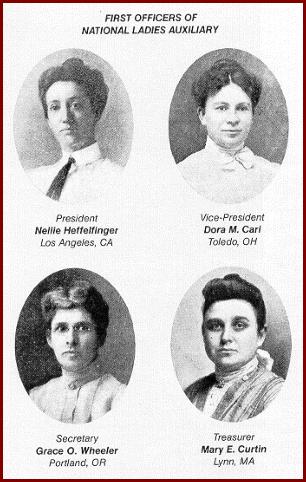 The National Ladies' Auxiliary—forerunner of today's NALC Auxiliary—was established by a group of women interested in letter carrier issues because of their relationships as the wives, daughters, mothers and sisters of letter carriers. Women in carrier families had already formed local associations in various parts of the country, but the difficult years of 1902-1905 inspired a more unified national effort.
The effort took concrete shape in 1905. The NALC's fifth national convention, to be held in Portland, OR, was imminent. A group of women from the Ladies' Auxiliary of Branch 82 in Portland decided to use this opportunity to invite letter carriers' wives, mothers, sisters, and daughters to meet for the purpose of organizing a national Auxiliary.
Seventy-two women from 52 cities in 26 states responded to the organizing call and, paying their own expenses to the convention, founded the National Ladies' Auxiliary on Sept. 5, 1905. Nellie Heffelfinger, a member of Branch 24's Auxiliary in Los Angeles, CA, was unanimously elected the first president. Four days later, the NALC formally recognized its new partner.
In her first official report to the membership, president Heffelfinger stated the objects of the new organization as:
First, to bring together in a social way the wives, daughters, mothers and sisters of carriers.
Second, to aid wherever possible the carriers, both socially and financially.
Third, to minister to the sick and in case of death lend a helping hand to the bereaved.
Fourth, in future to be able to carry insurance in the Mutual Benefit Association at a reasonable rate.
She ended her statement with this command: "Then let us be up and doing!"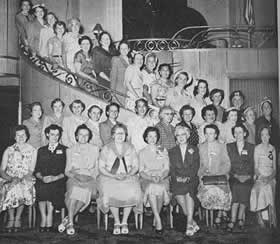 And they were, in fact, "up and doing." During the early part of the 20th century, letter carriers were bound by a "gag rule" imposed by President Theodore Roosevelt, which jeopardized a carrier's job for even speaking to a congressman.
Even though women would not gain the right to vote for 20 years after the Letter Carriers Auxiliary was born, the old saying, "the hand that rocks the cradle rules the world," proved to have clout. The collective voice of the women of the Auxiliary was heard in Washington. Together, the National Association of Letter Carriers and its Auxiliary have, throughout the years, brought about much needed change.
During the 1940s, the Auxiliary membership numbered more than 26,000, and one of the Auxiliary's main goals was getting substitutes enough hours of work to make a living. Toward this end, Auxiliary members wrote letters to first lady Eleanor Roosevelt, explaining the plight of these carriers, who would show up at the post office each day without any guarantee of work, hoping to have enough hours available to feed their families. Mrs. Roosevelt summoned the president of the Auxiliary to her office for discussion about these conditions.
Today, with letter carriers gaining benefits through contract negotiation and arbitration, some think that Auxiliary membership is not necessary. On the contrary, many benefits must be achieved through the action of Congress. The Auxiliary is instrumental in this process, as well as in helping repel the ever-present specter of privatization, which some members of Congress mistakenly think would be beneficial.
The Auxiliary also works together with the NALC in its endeavor to generate and collect funds for the Muscular Dystrophy Association.
The Auxiliary consists of Auxiliary locals affiliated with NALC local branches. Any letter carrier family member or significant other over the age of 16, or any retired NALC member, can become a member of the NALC Auxiliary.
Forms
72nd NALC Biennial Convention - Hawaii
Registration Form for NALCA here
Family Fun Day - August 19th, 2020
Request for a National Auxiliary officer to attend a state convention
You can formally request a National Auxiliary officer to attend your state convention by filling out this form and returning it to National Auxiliary President Cythensis Lang.
NALCA Supply Order Form
Convention
Auxiliary conventions are held in conjunction with the biennial conventions of the National Association of Letter Carriers.
During daily sessions, delegates deliberate on the business of the organization, hear updates from national officers on current programs and future plans, listen to congressional speakers on legislation and political issues, and find out about current developments in Muscular Dystrophy research from MDA representatives, including the MDA goodwill ambassador. Member-delegates decide on future support of charitable works and new directions and activities to promote the welfare of letter carriers and their families.
Throughout the week, the Auxiliary seeks to broaden camaraderie and fellowship between its members, thereby strengthening the organization to carry on its work in support of the NALC.
NALCA News
National Convention in Hawaii is Aug. 17 – 21; as you know, we will have a country store, so keep making and collecting items for the store—more information to follow as soon as details are completed.

Convention registration cost is: $30 by May 15, 2020 and $35 after May 1

5,2020

, payable to NALCA and mailed to NALCA Secretary Crystal Bragg. This year, our usual Wednesday luncheon will be an all-day event, "Family Fun Day"! Our day will consist of visits to: the USS Missouri, lunch at Restaurant 604, Pearl Harbor Arizona Memorial, Punchbowl National Cemetery and Honolulu City. Each guest will receive: Lunch at Restaurant 604, a slice of banana bread, an exclusive lanyard, a full color souvenir book, a bottle of Hawaiian water and an official Pearl Harbor tote bag.

Space is limited to 50 guests

. Cost for "Family Fun Day" is

$125 per person

.


Restaurant 604 Tour Menu—please select one of the following choices for your lunch:

Kalua Pork

(slow-cooked shredded pork served with rice and macaroni salad);

604 Burger

(1 lb. patty, lettuce, tomato, onion and cheddar with french fries);

Fish and Chips

(furikake crusted catch served with thick-cut fries, Hawaiian pineapple slaw and house-made tartar sauce);

Chicken Caesar Salad

(fresh-cut romaine, parmesan and croutons);

Garden Burger

(vegetarian patty with lettuce, tomato and avocado, served with french fries);

Vegetarian/Vegan/Gluten-Free Meal

(half salad with oil/vinegar, half hummus). Meal includes one non-alcoholic beverage.

Registrations for "Family Fun Day" are due May 15,2020

payable to NALCA and mailed to NALCA Secretary Crystal Bragg. Remember, space is limited, so registrations will be received on a first-come, first-serve basis.


The U.S. Department of the Interior has strict security measures for visits to USS Missouri and Arizona Memorial: 1) each person attending "Family Fun Day" must complete a registration form; names must appear the same as on your official ID (ex: drivers licenses, birth certificate, passport, etc.) 2) Please bring vital items in a manner that they can be placed in your pocket. NO purses, handbags, backpacks, camera bags, diaper bags or any other items that offer concealment are allowed. Although clear, transparent bags may be allowed with security approval. 3) Do not leave anything of value on the bus.


Due dates for convention registration and Family Fun Day are both on May 15, 2020. Mail registrations to NALCA Secretary Crystal Bragg at 835 Westland Dr., Mt. Zion, IL 62549.
Join the NALC Auxiliary
Those eligible for regular membership in the NALC Auxiliary include spouses, family members, significant others and friends over the age of 16 of regular or retired members of the National Association of Letter Carriers. Retired letter carriers in good membership standing with NALC also are eligible for membership.
Spouses, family members, significant others and friends over the age of 16 of deceased NALC members are eligible for membership provided the deceased was an NALC member in good standing at the time of death.
Membership in the NALC Auxiliary is $20 per year.
How can you make a difference?
The Auxiliary consists of locals affiliated with NALC's local branches. Any letter carrier family member, significant other or friend over the age of 16 can be a member.
You can make a difference in the NALC Auxiliary…
Like all democratic institutions, the Auxiliary gets its strength from its members.
By joining the Auxiliary, you help your own family and spouse or significant other—as well as thousands of others—win the support they need.
Get in touch with legislators to get their support of letter carriers' issues.
Help letter carrier causes by representing them in various community charities and activities.
Click here to download the form. Print it, fill it out and return it to a local Auxiliary member.