Employee Assistance Program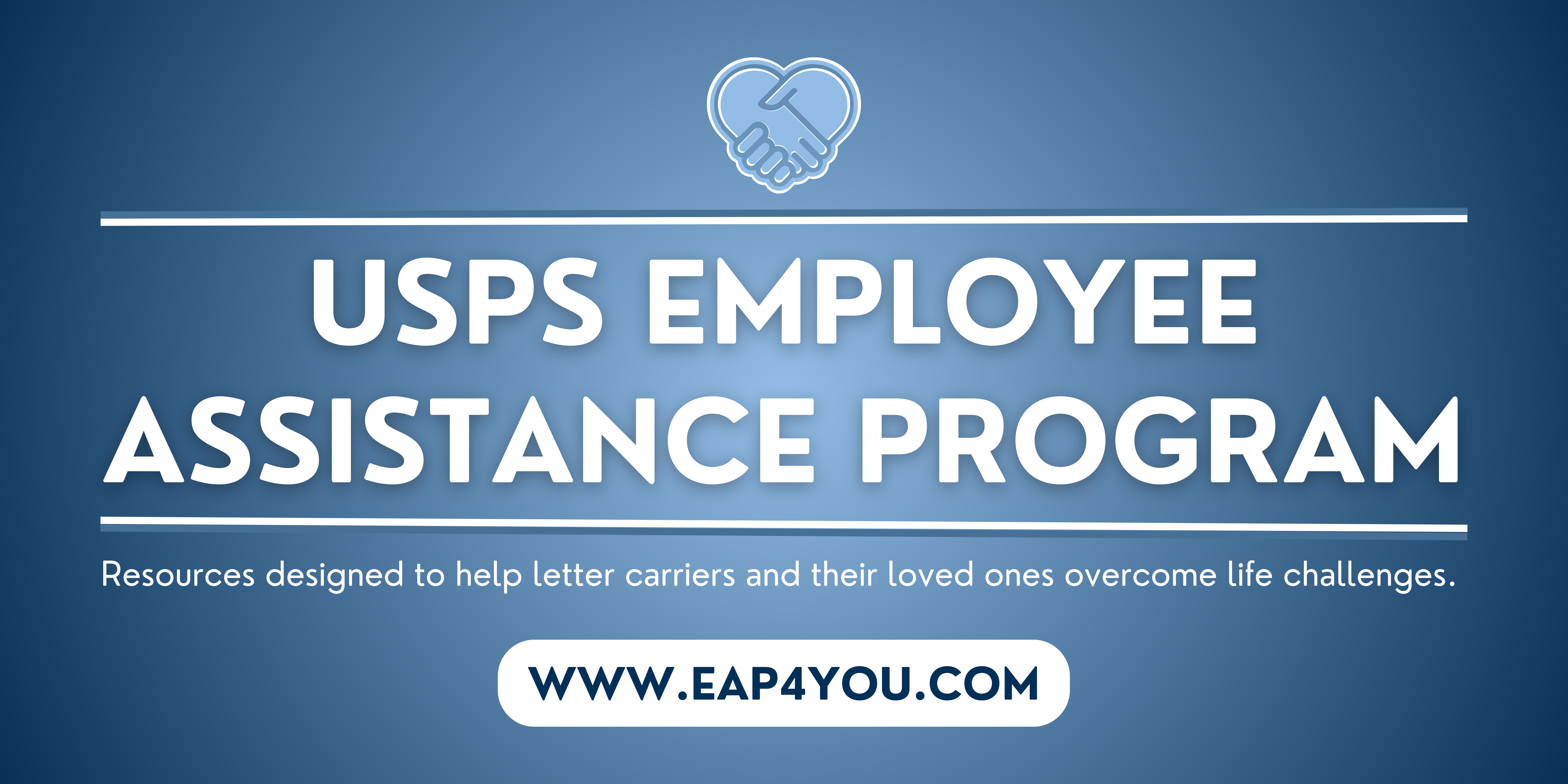 The USPS Employee Assistance Program (EAP) offers resources and tools designed to help you navigate and overcome life challenges. These resources are also available to family members of letter carriers. EAP has counseling tools and resources designed to help you overcome life challenges. Here, you'll find completely free, confidential access to the counseling programs and services you need to live a balanced and happy life. Some of these resources included:
Face-to-face, video, or telephonic counseling
"In the moment" support
Health and wellness
EAP orientations
Suicide prevention
Promotions
Work-life balance
Preparing for retirement
Critical incident response
Elder and childcare
For more information about EAP services, contact your local union officers, visit eap4you.com
or call 1- 800- EAP- 4YOU (800-327-4968) TTY: 877-492-7341.