Voter Guide
With the passage of the Postal Service Reform Act, letter carriers celebrated a monumental victory in the 117th Congress. It is critical that we keep up that momentum by continuing to elect pro-letter carrier candidates to Congress. Make sure you have a plan in place to vote in the upcoming midterm elections on Tuesday, Nov. 8.
Click here to check your voter registration status, request a ballot to vote-by-mail, get polling place information and more.
Labor 2022 volunteer opportunities
Sign up for the AFL-CIO's virtural phone bank.
Click here to find volunteer opportunities in your state.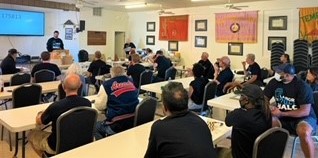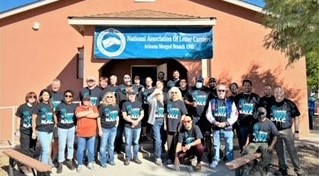 Members of Arizona Merged Branch 1902 at a GOTV canvassing event.


State information
Click on your state on the map or in the chart below for a list of important deadlines regarding voter registration, early voting and mail-in voting. You will also find information on how members of Congress from your state acted on priority legislation.