Legislative Updates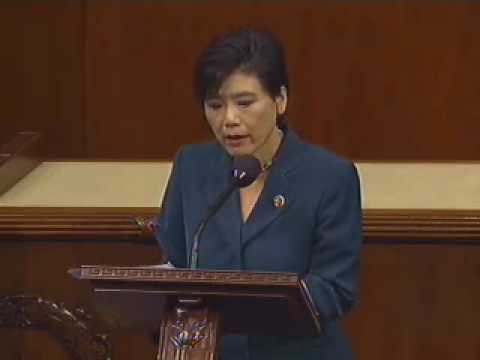 Yesterday on the floor of the House of Representatives, Rep. Judy Chu (D-CA) commended the NALC's annual "Stamp Out Hunger®" Food Drive—the largest one-day food drive in the country.
"In my state of California, the California State Association of Letter Carriers is among the top contributors in the nation to the food drive, collecting over 6 million pounds of food in 2015 alone," Chu said. "It is my hope that during the month of May, more Americans will consider becoming involved in the NALC Food Drive to help those members of our communities who face hunger every day."
Every year on the second Saturday in May, letter carriers across the United States collect non-perishable food donations from their postal customers and deliver them to local food banks, shelters and pantries. Each year, letter carriers in more than 10,000 cities and towns participate in the food drive, which last year collected more than 71 million pounds of food nationwide.
"I express my strong appreciation for America's letter carriers and their tradition of community service to improving the lives of needy citizens," Chu said.
This year, the food drive is on Saturday, May 14. To learn more about the 24th annual food drive, click here.