Stamp Out Hunger Donor Drive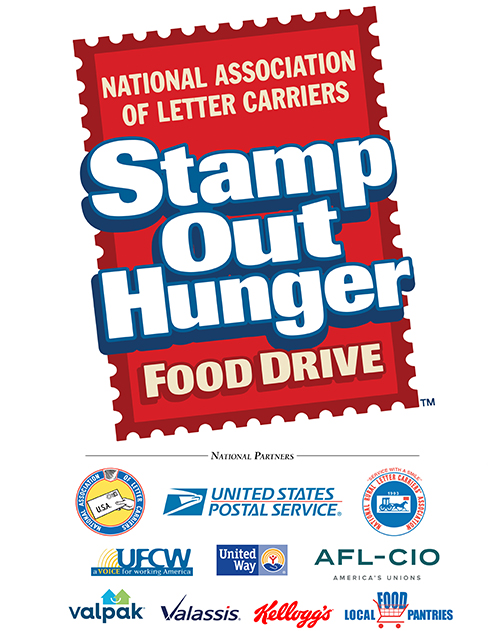 As the need for food assistance is still more significant than ever, we want to allow everyone to continue to meet that need and help your local community food pantry or bank. The Stamp Out Hunger Donor Drive is a drive with a single mission—to feed the hungry in America, and as always, with your help, we will!
Food drive coordinators can find resources to help them in their local communities here.
Find all the media resources such as the PSA video, press release, media plan and flyer here.
Please donate what you can to a food bank in your community. Simply find your state below and click on the link to donate directly. All collections stay in the local community.
NALC Headquarters will match any branch contribution from the branch treasury to that same local food bank. Please mail proof of such branch donations and information on the food bank to:

Stamp Out Hunger Food Drive
c/o NALC
100 Indiana Ave NW
Washington, DC 20001
Select Your State Food Bank