Legislative Updates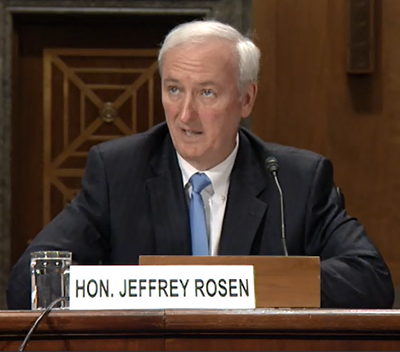 Today, the Senate Committee on Homeland Security and Government Affairs, which has Postal Service oversight, held a hearing on the nomination of Jeffrey Rosen to the U.S. Postal Service's Board of Governors (BOG). The members of the BOG serve the Postal Service like a board of directors—controlling expenditures, planning for the long term, making policy and reviewing current practices.
Rosen's nomination was announced last month by the Obama administration. His experience includes 28 years with the large law firm of Kirkland and Ellis, and he served in numerous roles under the Bush administration, including as general counsel for the U.S. Department of Transportation and for the White House Office of Management and Budget. Rosen was also appointed to the Amtrak board as a representative of the federal government.
During the hearing, committee members asked numerous questions to ascertain Rosen's position on the current state of the Postal Service and his priorities for the agency in the future. In addition, committee members asked questions regarding USPS privatization, his management experience and his ability to represent consumer interest while continuing to sit on committees with the U.S. Chamber of Commerce and the National Federation of Independent Businesses.
The committee still has many questions about Rosen's experiences and vision for the Postal Service; however, the committee is expected to advance his nomination as early as Monday. Once approved by the committee, Rosen would join five other nominees pending before the Senate.
Nearly 178 nominations made by the Obama administration to various agencies are pending in the Senate, including Supreme Court nominee Merrick Garland.