Legislative Updates
More than 100 letter carrier activists from New Jersey traveled to Washington on April 27 to educate their members of Congress on issues of importance to the New Jersey state association, including NALC's priority resolutions on six-day mail delivery (H.Res. 15), door delivery (H.Res. 28) and service standards (H.Res. 31).
These resolutions have seen broad bipartisan support in previous Congresses, and New Jersey members advocated on behalf of all of NALC members, asking their representatives to support and co-sponsor these resolutions.
As a result of their efforts, all 12 of New Jersey's representatives have committed their support to all three resolutions, including Rep. Rodney Frelinghuysen (R-NJ), chairman of the House Appropriations Committee, which has jurisdiction over preserving the long-standing budget language mandating six-day mail delivery.
With the entire New Jersey delegation now supporting such services by lending their names to the resolutions, Garden State letter carriers can be proud of the job they have done educating their delegation and maintaining solid relationships in their districts. NALC's progress toward exceeding majority voting co-sponsorship for each resolution is on track, thanks in part to the work out of New Jersey.
…with Rep. Chris Smith: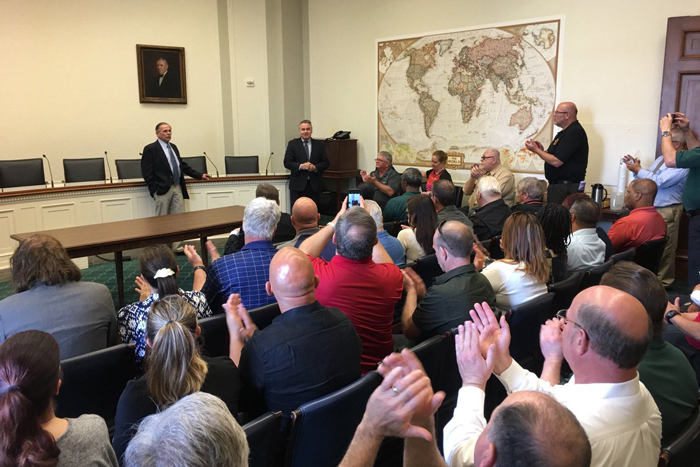 …with Rep. Josh Gottenheimer: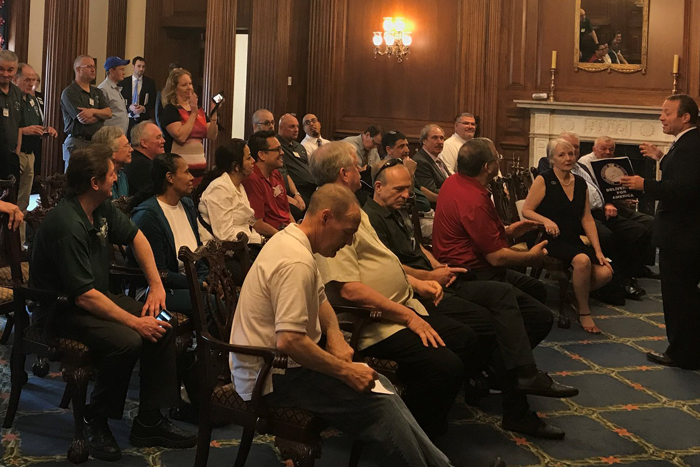 …with Rep. Rodney Frelinghuysen: