Legislative Updates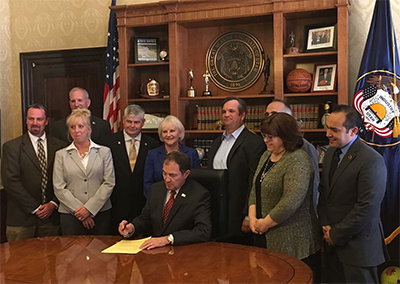 A bill recently introduced into the California legislature by Sen. Isadore Hall, SB 1151, seeks to understand how the U.S. Postal Service may be able to assist the state in its emergency response. Specifically, the legislation would require California's Office of Emergency Services to conduct a study to determine the feasibility of establishing such a contract with the USPS and to find out how the Postal Service could aid in response services for natural, technological or manmade disasters and emergencies.
This recent activity is an extension of federal-level interest in the Cities' Readiness Initiative (CRI) Postal Plan, a pilot program that was designed to help major cities increase their ability to respond to bioterrorism and other threats. The program was originally created in response to the Sept. 11, 2001, terrorist attacks. The CRI Postal Plan called upon letter carrier volunteers to work with local law enforcement agencies to prepare and respond in case of a catastrophic emergency.
A similar study was approved by Utah's state senate in February. Recently, NALC members were present as Gov. Gary Herbert signed the bill into law.
Should California's version of the bill pass, the study would examine the use of USPS employees, resources and assets to provide the following:
identifying buildings damaged in an emergency;
identifying residents in areas of emergency and any medical needs;
assessing damages to neighborhoods and schools; and
any other activity deemed necessary in responding to a disaster.
Since it was introduced, SB 1151 has been assigned to the committee on governmental organization, where it continues to be marked up.
CRI is another example of the value of the Postal Service's universal delivery network. NALC encourages letter carrier activists to use this opportunity to discuss with your members of Congress the potential benefits of the program—and if you live in California, discuss it with your representatives in legislature.