Legislative Updates
The 2018 primary season kicked off yesterday with Texas leading the charge. While it remains unclear if Democratic enthusiasm will be enough to carry the party into the majority after the general election in November, the Texas primary did show a significant turnout increase for both parties. Stronger participation in the democratic process is always a positive and it will hopefully continue as the primaries progress.
Next up is Illinois on March 20th. If you aren't aware of when your primary date is, consult the table below, which includes each state plus territories (minus Puerto Rico as general elections are held every four years).
Don't forget, in addition to Senators and Representatives, we will be voting for state and local leaders both in the primaries and the upcoming general election. Many of these individuals will have a direct impact on your life and determine the future of the USPS for our families for every American.
Make sure you have a plan to vote with the tools below.
Verify your registration status
If you are registered to vote already, be sure to verify your registration status. This is especially important if you've moved. To check your voter registration status, click here.
Find your polling place
Sometimes polling place locations change between elections, and many have different hours. To find your polling place, click here.
Know if you need identification
Make sure you know what type of voter identification you must bring to your polling place (if your state requires one). Make sure you bring that identification with you. To check what identification your state might require, click here.
Ask for help if you need it
Don't hesitate to ask for help from the people who work at the polls—that's why they're there. Check posted information signs if you have any questions or need assistance.
Consider the candidates' stances on NALC's issues
Because the people we send to Washington oversee the U.S. Postal Service and federal employees, letter carriers are encouraged to consider the following questions before casting a ballot:

Which candidates will protect your job and help strengthen the Postal Service?
Who will defend Social Security and your hard-earned retirement benefits?
Which candidates will support your right to collective bargaining and our negotiated labor contract?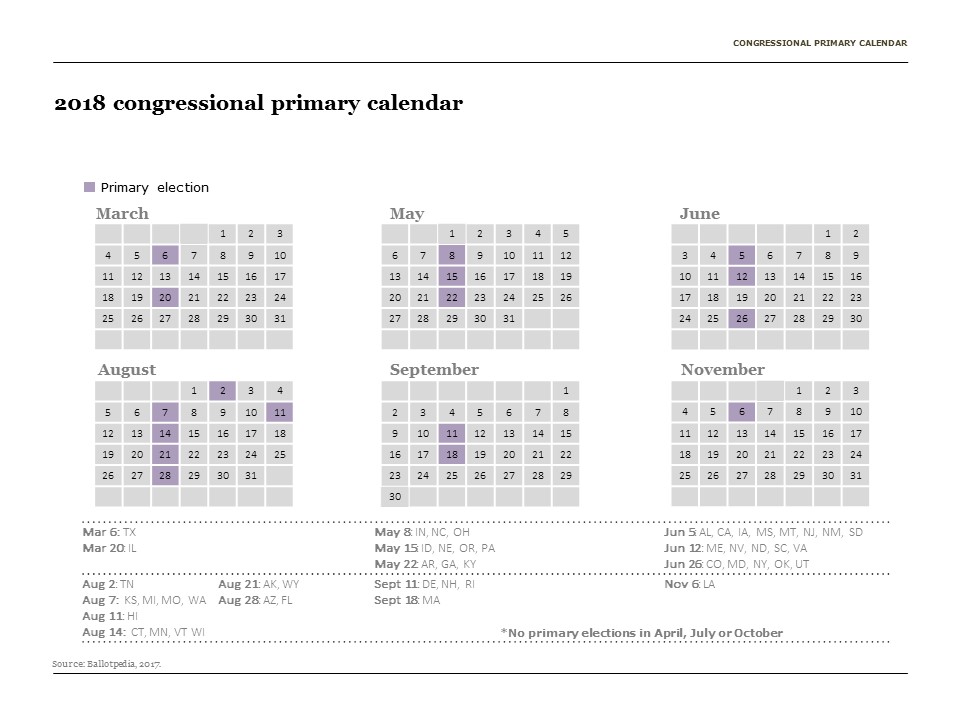 Primary dates/states

March 6: Texas
March 20: Illinois
May 8: Indiana, North Carolina, Ohio, West Virginia
May 15: Idaho, Nebraska, Oregon, Pennsylvania
May 22: Arkansas, Georgia, Kentucky
June 5: Alabama, California, Iowa, Mississippi, Montana, New Jersey, New Mexico, South Dakota
June 12: Maine, Nevada, North Dakota, South Carolina, Virginia
June 19: District of Columbia
June 26: Colorado, Maryland, Oklahoma, Utah
August 2: Tennessee
August 4: Virgin Islands
August 7: Kansas, Michigan, Missouri, Washington
August 11: Hawaii
August 14: Connecticut, Minnesota, Vermont, Wisconsin
August 21: Alaska, Wyoming
August 25: Guam
August 28: Arizona, Florida
September 4: Massachusetts
September 6: Delaware
September 11: New Hampshire, Rhode Island
September 13: New York