Outgoing postal chief sounds off on Washington's 'myopia' (The Hill)
President Rolando was quoted in a story in The Hill about Postmaster General Patrick Donahoe's speech on Tuesday at the National Press Club. "It's important to note that all the stakeholders have a constructive plan for the future—except for the departing postmaster general," Rolando said. "His slash-and-burn approach ignores the facts and would destroy the Postal Service by degrading service to Americans and driving mail and revenue away." Rolando was the only other person quoted besides Donahoe.
Postmaster general hits unions on his way out (The Washington Post)
Washington Post columnist Joe Davidson's piece on the postmaster general and unions included a quote from President Rolando: "[T]he postmaster general's tone in his remarks with regard to the employees—and to other stakeholders, including businesses and lawmakers—is insulting." Donahoe, Rolando added, "is mired in blaming everyone but himself."
Do workers want 'flexibility'? Depends on how you define it. (The Washington Post)
The Washington Post's labor reporter's story, about the Postal Service inspector general's paper on more flexible rules for a more flexible workforce, contained a quote from President Rolando. "A stable, full-time workforce leads to the superb relationships the Postal Service has with customers," Rolando said. The push for flexibility at the USPS is trying to "solve a problem that doesn't exist," he added.
Click here to read the story.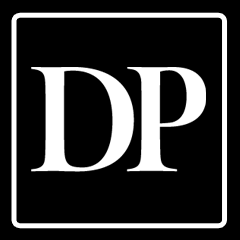 The wrong fix for the U.S. Postal Service (The Denver Post)
NALC President Fredric Rolando's opinion piece in The Denver Post ran on Monday, Jan. 5. In it, he informs readers about postal finances, the need to keep Saturday and maintain delivery standards, and the problems with current legislative proposals. The Denver Post is Colorado's dominant news source—nearly six times bigger than the next newspaper—and it's one of the dozen biggest U.S. newspapers, with a circulation of more than 400,000.
Click here to read the letter.
Group works to keep Pocatello's mail processing center open (KPVI-TV)
Idaho State Association President John Paige was intereviewed by Pocatello NBC affiliate KPVI-TV about local efforts to prevent the closure of a nearby mail processing plant.
Click here to watch the story.
Two economies (Ridenbaugh Press/Northwest)
An article in Ridenbaugh Press/Northwest discusses how plant closures—including the planned closure of a mail processing facility near Pocatello, ID—affect local communities. The article mentions Idaho State Association President John Paige.
Click here to read the article.
Carrier honored for 50 years of service (Detroit Lakes Tribune)
Detroit Lakes, MN Branch 1317 letter carrier Don Berg recently received his 50-year gold card, a milestone covered by the Detroit Lakes Tribune. The story quoted NALC President Fredric Rolando's congratulatory letter to Berg.